Dear Alumnus,
You are aware that the College of Engineering, Kakinada,was established in 1946 as a government institute. The college has become a constituent unit of the Jawaharlal Nehru Technological University in 1972 by an act of legislation of the Andhra Pradesh State Assembly. The college has successfully celebrated its Silver Jubilee in 1971 and Golden Jubilee during 1995-96. It has also conducted successfully the Millennium Meet in 1999. Another landmark is in the offing, i.e., the Diamond Jubilee. It is proposed to celebrate the Diamond Jubilee in a fitting manner. The College has made rapid strides in recent years not only in augmenting its infrastructure facilities but in the areas of placement and curriculum development as well. No wonder, it occupies a place of pride among the technological institutes in the sate, nay, the whole country. The distinguished alumni who left the portals of this institute to occupy exalted positions exalted positions in public and private sector organizations in India and abroad are our ambassadors of goodwill.
During the last one decade, one new block each has been added to the Department of Civil Engineering, Mechanical Engineering, Electrical and Electronics Engineering, Electronics and Communications Engineering and Computer Science and Engineering. Additionally, a new mess block has been constructed for boys in place of an old, dilapidated block. One new hostel block for P.G. students costing about Rs.2 crores is under construction. Besides, foundation stone has been laid for the construction of a guest-house at a cost of Rs.44 lakhs and a library building at a cost of Rs. 3 crores.
Almost all the laboratories have been modernized and obsolete equipment have been replaced under the MODROBS scheme of the All India Council For Technical Education (AICTE). The college has been admitted to the World Bank Aid through a programme called Technical Education Quality Improvement Programme (TEQIP) under which Rs.12 crores' aid will be provided. An amount of Rs. 2 crores has been already spent and Rs. 10 crores will have to spent during the next two years for the purchase of equipment, references books and text-books and for augmenting the basic infra-structure facilities of the different department in the college. The university has been accredited by the National Board of Assessment and Accreditation Council (NAAC) of UGC with 'A' Grade. The college has also applied for the accreditation of its various programmes by the National Board of Accreditation (NBA) of AICTE. Not withstanding all these, a lot more needs to be done for taking the college to the level of IITs and NITs in the country which are profusely funded by the Central Government. An interesting feature observed in recent years is that some of the highly prosperous alumni of most of these institutes are contributing handsomely for their development. It is in this regard that we should like to seek your co-operation. The College does not have a good auditorium. The Old Cinema Hall built more than 40 years ago has outlived its purpose and does not serve the needs of the college any longer. There is an urgent need to build a big auditorium besides an A/C conference hall to accommodate about 500 delegates with built-in P.A. system, audio-visual aids et al. The university is prepared to meet a part of the expenditure for the construction of the above facilities provided a part is mobilized through contributions from the alumni. it would be a significant contribution if at least the conference hall is built with funds raised for the Diamond Jubilee from the alumni of the college. We seek the co-operation and generosity of the alumni in this regard. The hall will forever remain a symbol of gratitude of the alumni to their alma mater.
Come, dear alumni, rise to the occasion. Let us join our hands to do our little bit to the institute that has nourished and nurtured us, galvanized our talents, instilled confidence in us and moulded us into competent citizens. That is the least we can do for our alma mater. Contributions to the Kakinada Engineering College Diamond Jubilee Development Funds may be sent through crossed D.Ds in favour of "Registrar, JNTU, Hyderabad (ECK DJ DF)" payable at Hyderabad. All contributions to the above account are exempted from taxable income.
The Organizing Committee extends you a a hearty invitation to participate in the Diamond Jubilee celebrations and spread joy and happiness around. Diamond Jubilee is an important landmark in the annals of any institution and more so an educational institution. Scores of students come together to repay their debt of gratitude to their mother institution. Sweet memories of participation in such an event will be etched in your memory so deep that they will last for a very very long time to come. We look forward to your participation in the inaugural function of the Diamond Jubilee on 16th July, 2005 at 9.00 a.m. The valedictory will be held in July 2006 at the same venue. Please join the jamboree with your spouse and children an enliven the proceedings with your active participation in both the inaugural function and the valedictory function.
We eagerly look forward to receiving you. Please send us your travel plans and requirements of accommodation well in advance so as to enable us make the necessary arrangements.
Chief Patron Patron Co-Patron
Prof.K.Rajagopal Dr.K.Satya Prasad Dr.E.V.Prasad
Vice-Chancellor, JNTU Principal Vice-Principal
Hony.Chairman Chairman Vice Charimen
Prof.B.C.Jinaga Dr.A.Sreerama Rao Gp.Capt.M.S.Bose
Rector, JNTU Prof. of Civil Engg. Er.G.Buchi Babu
Er.I.Ram Prakash
Organizing Secretaries Joint Secretaries Liaison Official
Dr.V.Ravindra Er. G.Praveen Babu Dr.P.Udaya Bhaskar
Dr.K.Padma Raju Er. R.Kameswara Rao Secretary, ECOSAK
Er.Bachu Venkata Rao
Treasurer
Ch.Vekata Rao
Message by Chairman (Dr. A. Sreerama Rao)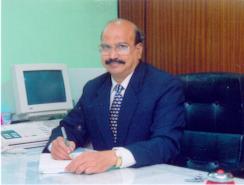 A very Happy New Year to all. I am very much delighted that the College website is being launched with the address www.jntucek.org, a long-felt necessity. It is gratifying to note that this is being done at least during Diamond Jubilee year of the college to enable the alumni to get regular information about the development and the activities from time to time.
Since the inauguration of the Diamond Jubilee Celebrations on 16th July 2005, a number of activities have taken place on the campus. The alumni have a strong desire and right to know what is happening in their alma mater. The website should help them to know the necessary information. I hope efforts would be made to keep the information regularly updated.
For suggestions mail at: sajjarapu@yahoo.com
Activities conducted
* Inaugural function of Diamond Jubilee celebrations on 16th July,2005.
* RACE-2K5 by Civil Engineering department.
Co-ordinator : Dr.K.Ramu, Associate Professor.
* TORQUE-2K5 by Mechanical Engineering department.
Co-ordinator : Dr.J.Suresh Kumar, Associate Professor.
* AEON -2K5 by Electronics department 22nd-23rd Dec,2005.
Co-ordinators: Dr.L.Pratap Reddy & Dr.K.Padma Raju, Associate Professors.
* One-day workshop by Mechanical department on 8th Jan,2006.
* A student paper presentation contest IMPULSE-2K5 by Electrical department in
January, 2006.
Co-ordinators: Mr. R.Kameswara Rao, Assoc.Prof & Mr. R.Srinivasa Rao, Asst. Prof.
* NCRASE, National Conference on Recent Advances in Structural Engineering on
February 11th - 12th ,2006 by the Department of Civil Engineering.
Organizing Secretary : Dr. V.Ravindra, Associate Professor.
* RTPS – '06, Two day National workshop on "Real Time Power Systems" with financial
assistance by the Department of Electrical & Electronics Engineering on February 27th - 28th ,2006.
Co-ordinators:Mr. V.V.N. Murthy, Associate Professor and Mr.Ch.V.V.S.Bhaskara
Reddy, Assistant Professor.
* ZEITGEIST, A National Level Student Technical Symposium will be conducted by
the Department of Computer Science & Engineering on 3rd-4th March, 2006.
Co-ordinators : Mr. K.V.Ramana & Mr. G.Praveen Babu, Assistant Professors.
* Sports meet on March 4th-5th ,2006.
* Cultural MeeT on March 4th-5th ,2006.
* A Workshop for the staff on 'Data Mining & Data Warehouses' by Department of
Computer Science & Engineering on March 18th -20th,2006.
Co-ordinator : Dr.J.V.R.Murthy, Associate Professor.
Upcoming activities
* Concepts, Conference on Corrective Engineeing Practices in Troublesome soils on July 8th - 9th ,2006.
Organizing Secretary : Dr. G.V.R. Prasada Raju, Associate Professor.
* Diamond Jubilee celebrations valedictory function on July 15th & 16th, 2006.
VALEDICTORY FUNCTION (July 15th & 16th, 2006)
For the Diamond Jubilee Valedictory function on July 15th & 16th, 2006, invitations have been extended to the following eminent old students who have consented to be the guests of honour.
They include:
1. Er. E. Sridharan of the Delhi Metro and Konkan Railway fame.
2. Er. R.S.S.L.N.Bhaskarudu, former M.D.of Maruthi Udyog Ltd.
3. Er. J.S.Rao, Former Professor of IIT, Delhi.
4. Er. Y.Sivasagar Rao, CMD, Visakhapatnam Steel Plant.
Efforts are under way to contact a few others. It is proceed to honor them in a filling manner and also get lectures delivered by them for the benefit of the present students.
Suggestions are invited from old students regarding eminent old students who should be honored. Articles for the Souvenir (Literary/ Technical/ Reminiscences, etc) are invited. They should reach the Chairman, Organizing Committee, Diamond Jubilee Celebrations before 15th May, 2006.
Please inform your friends who are alumni of this college about the celebrations and ensure their participation. Please contact your friends who are in high positions in various organizations to get advertisements of their respective organizations for publication in the Souvenir. Please furnish their details in the proforma below, at the earliest. The proforma will also be helpful in identifying eminent old students who can be felicitated on the occasion.
PROFORMA
Name of the Person :
Branch & Batch ( if known) :
Organization / Affiliation :
Contact Address :
e-mail address :
Phone numbers with STD code : (O)
(R)
(Mobile)
Any other useful information you deem fit:
Accommodation for the Valedictory function (July 15th & 16th,2006)
Free accommodation can be provided for about 50 delegates coming with their spouses in the new P.G.Hostels of the College on first come-first served basis.
For others, free accommodation can be provided in the other college hostels.
Hotel tariffs are given in the table below for those who prefer to stay in hotels. Those who require accommodation may write to :
Prof.G.V.R.Prasada Raju,
Department of Civil Engineering,
Chairman,
Accommodation Committee,
Diamond Jubilee Celebrations,
JNTU College of Engineering,
Kakinada.
Contact : +91-9848241875
Mail to : gvrp_raju@yahoo.com