National Social Service (NSS)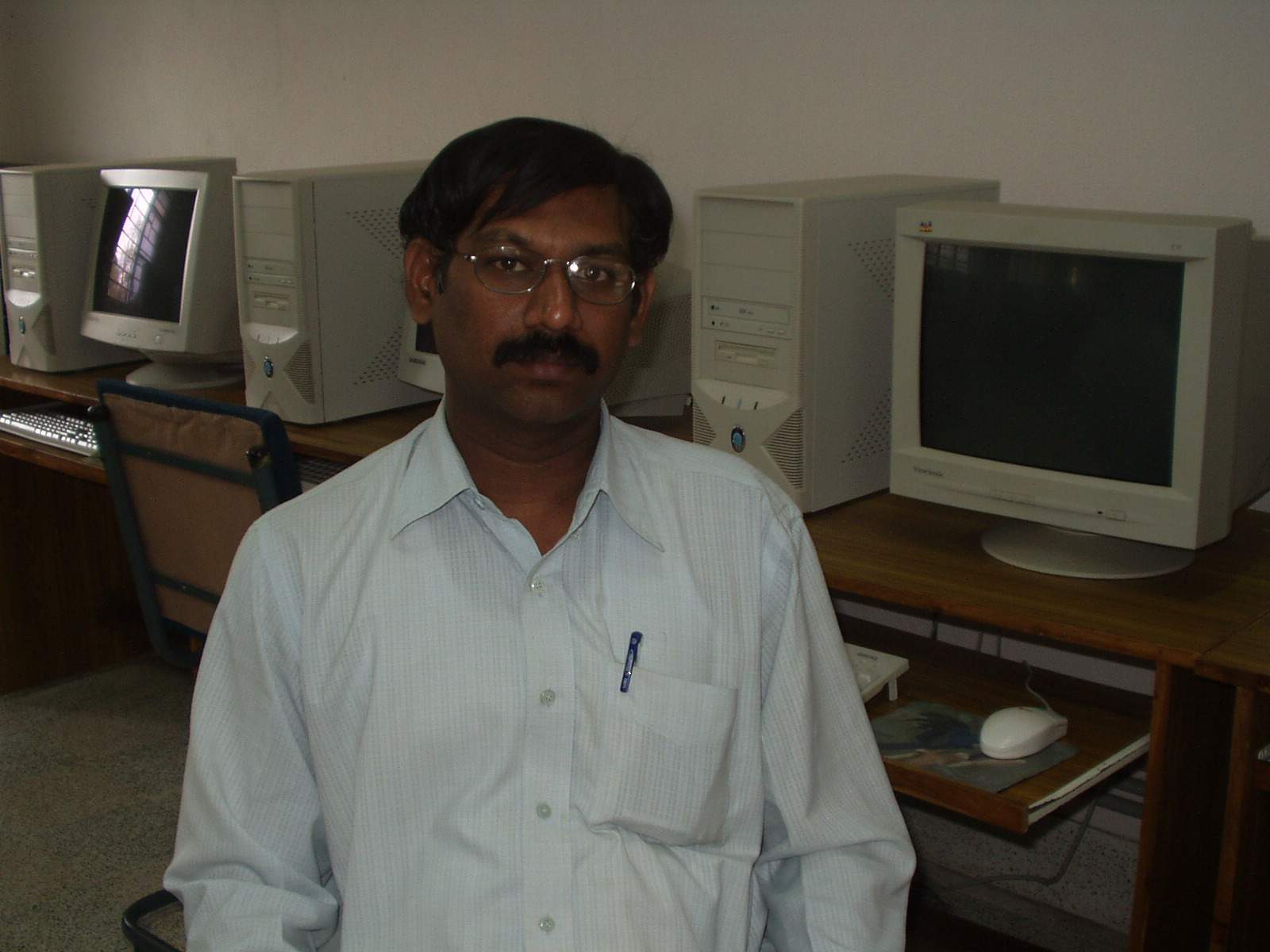 Sri. N.Mohan Rao, NSS Officer
As a part of the National Social Service on every second Saturday N.S.S. Volunteers are participating in Janmabhoomi programmes inside the campus. The programme involves cleaning of the surroundings of all the departments and gardening.
Activities from 2002 - till date:
PLANTATION DAY ON 17-08-2002
N.S.S. Volunteers have actively participated in the Plantation day and Planted about 200 saplings inside the campus.
AIDS AWARNESS CAMP ON 24-10-2002.
One day AIDS awareness campaign was organised. More than 300 students participated in the campaign. Dr.M.Mallikharjuna Rao, Medical Officer of the college dispensary, Dr.Phanindra, Health Officer of A.P. Leprosy & AIDS Control department and Dr.V.Ravi, Dermotologist have addressed the gathering and explained about the transmission of the dreadful disease, AIDS with the help of Visual aids and precautions to stop the transmission the diseases.
EDUACATION DAY ON 11-11-2002
Dr.Moulana Abul Kalam Azad's birth day has been observed as Education Day. Vice- Principal Prof.K.Anandamohan has read the Bio-data of Dr.M.Krishnavenamma, former Head & Professor of the Department of Humanities of the college, Sri.A.Ramakrishna Rao, former Head & Professor of the Department of Physics, and Professor of English, A.U.F.G.Extension Centre, Kakinada have addressed the gathering on the importance of the Education day. The meeting was presided over by the Principal.
NATIONAL INTEGRATION DAY ON 19-11-2002.
The Nationa1 integration day was organized. The National Integration pledge was taken by students ( including NSS Volunteers) and staff of the college in the presence of the then college Principal Dr.D.Ananda Mobana Rao. Tbe Principal & Vice – Principal have spoken on National Integration.
BLOOD DONATION CAMP
A Blood donation camp was organized jointly with Regional LIONS CLUB Centre, Kakinada at the college level. The inaugural function of the camp was attended local officials of the LIONS CLUB, Kakinada and programme Co-ordinator, Dr. K. Mukkanti.